ERLUS
Cooperation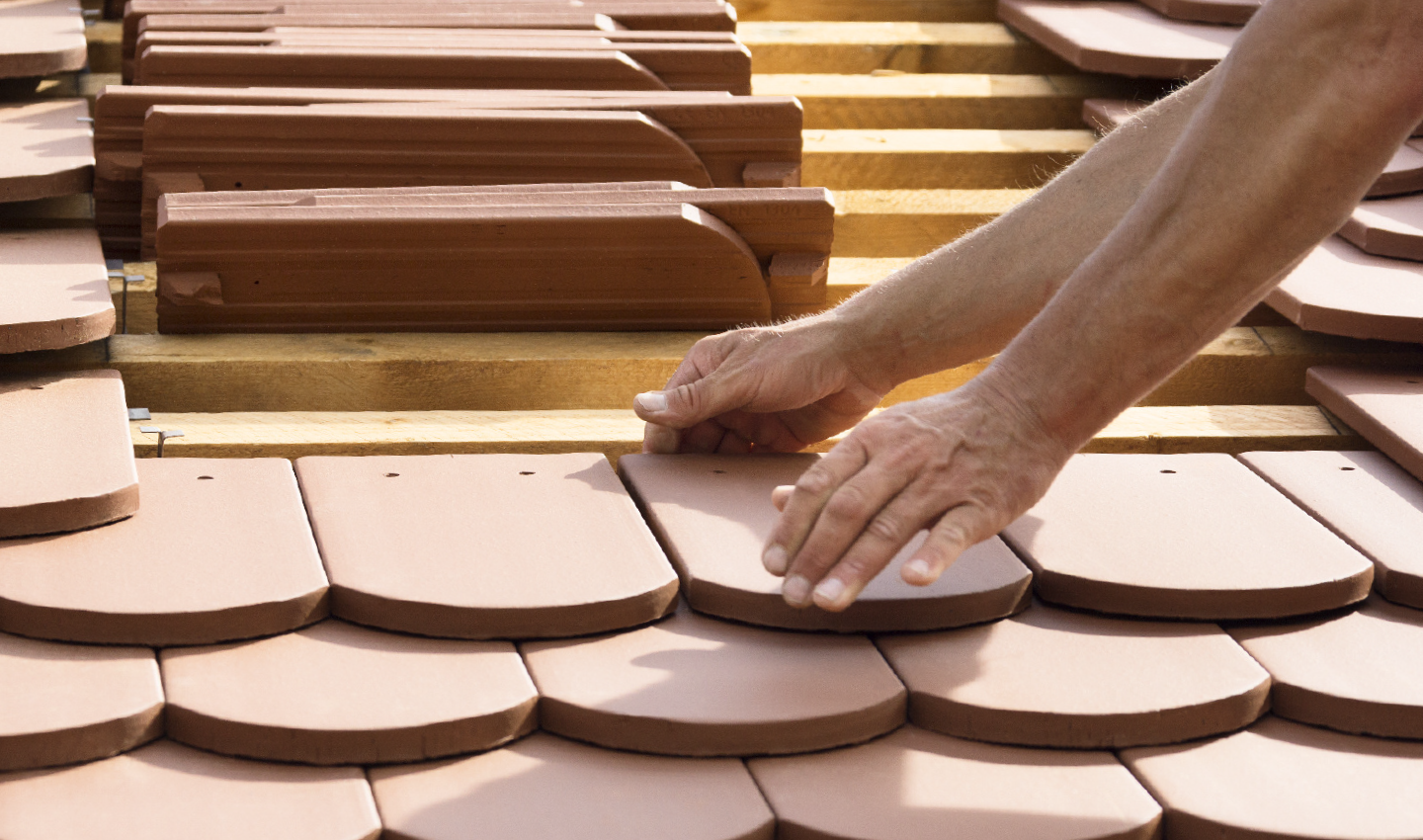 Suitable extra measures for raintightness
Standard roof pitch and extra measures
The shape, interlocking joints and joining technology of a roof tile determine its water channel, from which the standard roof pitch is derived. The extra measures for raintightness that result also depend on the type of use, the roof construction, the climatic conditions and the technical systems installed. Each of these parameters can change the requirements regarding any extra measures. Germany, Austria and Switzerland have different standards and regulations as regards these requirements, and these must be complied with unless otherwise agreed.
The right roof construction – clear and simple
The differences between the national regulations have moved us to devise a standard classification of extra measures for our Ergoldsbacher roof tiles which applies to all the countries. This technical information emerged in cooperation with our partners – the prime manufacturers of roofing underlays, roof decking and underlayments – based on the information sheet "Roofing underlays, roof decking and underlayments". Planners and technicians can use this to choose the right product for your extra measure for raintightness clearly and simply. The information sheets attached are the result of years of practical experience, and they're scientifically documented and approved by construction experts.
Download: Extra measures for raintightness (only available in German)
These are our partners: